Dr. Landa Provides Valuable Information on Early Diagnosis to Virginia Stakeholders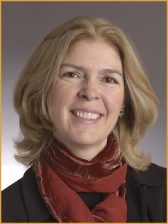 The VCU-ACE Diagnostic and Evaluation Taskforce joined efforts with the Virginia ACT Early Summit on September 27, 2011 for an exciting and informative day with Rebecca Landa, Ph.D., CCC-SLP. Dr. Landa is the Director of the Center for Autism and Related Disorders at Kennedy Krieger Institute and professor of Psychiatry and Behavioral Sciences at the Johns Hopkins School of Medicine. In the morning, Dr. Landa provided a webcast presentation, "The Progression of Autism Spectrum Disorder in the First Three Years of Life: Key Considerations for Early Identification, Intervention, and Communication with Families" to over 300 people in Virginia. In the afternoon, Dr. Landa met with the Taskforce and Summit members to share her expertise as they work to improve early diagnosis and identification of ASD in the Commonwealth of Virginia. The taskforce and summit will continue to collaborate in order to promote the early recognition and diagnosis of ASD and enhance the services provided to Virginia families.
Keep an eye out on the VCU-ACE and the Virginia Early Intervention Professional Development websites for a link to the archived webcast!
VCU-ACE and Commonwealth Autism Services Provide Critical Training to Administrators on ASD
VCU-ACE and Commonwealth Autism Service (CAS) collaborated to present a workshop on Autism Spectrum Disorders for school administrators in Regions 1 and 8 on September 28, 2011. Adam Dreyfus, ACE Technical Assistance Associate, and Kate Masincup, CAS Behavior Analyst, shared information with 38 representatives from 9 divisions on the increasing prevalence rate of autism spectrum disorders and the need to build statewide capacity to serve students with ASD in public schools using evidence-based practices. Administrators were given a brief introduction to autism and the diverse needs of this population of students. Several examples of necessary components in a strong autism program were provided and explained: organized classroom environments, class and individual schedules, communication tools, motivational systems, and data collection techniques. The importance of identifying and using evidence-based interventions and supports and including families in regular team meetings was also emphasized.
Greensville County Public School Personnel Receive Training on Evidence-Based Practices
VCU-ACE provided a two-day staff training on evidence-based practices in September, as part of their on-going partnership with Greensville County Public Schools. Evidence-based practices are scientifically validated interventions that help students diagnosed with autism succeed academically and socially in our public schools. Administrators, teachers, paraprofessionals, and related service providers participated in the 2-day training. This was the initial phase of an extensive capacity-building sequence of trainings and collaborative activities designed to help Greensville County become a model school division for delivering services to students on the autism spectrum. VCU-ACE, in partnership with Commonwealth Autism Service, also facilitated a presentation by Dr. Donald Oswald on early assessment and identification of ASD. Dr. Oswald is a recognized expert in the field of early intervention. He conducted a 2-hour workshop aimed at assisting Greensville County Early Intervention teams in developing robust early detection protocols.
Click here to read more about the collaboration between Greensville County and VCU-ACE.
Tune in to our Webcast on October 11, 2011 as Dr. Oswald Discusses Eligibility
Last month, Donald Oswald, Ph.D. presented an informative webcast "From Diagnosis to Intervention for Individuals with an Autism Spectrum Disorder." (If you missed it, check out the Archived Webcast!) Tune in on October 11, 2011 at 3:30p.m. as he continues the conversation, addressing the topic of "Eligibility for Special Education Services under the Category of Autism: Key Considerations." In this webcast, Dr. Oswald will describe how an educational eligibility differs from a medical diagnosis and will outline how information derived from one evaluation can inform the other. He will provide information on eligibility testing completed in public schools to determine whether a child meets criteria for special education services. The eligibility process, why it is completed, and who should participate in the process will also be explained. With more than 30 years of experience working with children with autism spectrum disorders, Dr. Oswald is the Director of Research and Diagnostics at Commonwealth Autism Service in Richmond, Virginia.
Click here for more information on the Webcast and to register! While you are there, don't forget to check out our Archived Webcasts and Upcoming Webcasts - all free and open to anyone in the Commonwealth of Virginia!
The State Autism Professional Development Consortium Meets in September
The State Autism Professional Development Consortium (SAPDC) is led by VCU-ACE and is comprised of representatives from institutes of higher education throughout the state. The SAPDC held its first meeting of the year on September 15. There were 12 members in attendance representing 9 different universities, colleges, and community colleges including Virginia Commonwealth University, George Mason University, Old Dominion University, Mary Baldwin College, Lynchburg College, Rappahannock Community College, J. Sargeant Reynolds Community College, Longwood University, and the University of Mary Washington. The consortium works to identify concerns surrounding professional development in higher education for preservice and inservice educators serving students with ASD, to collaborate to advance coursework and programs, and to ensure accessibility for all stakeholders.
Bon Secours St. Mary's Employee Wins State Award
Kalyn Hutson entered Bon Secours St. Mary's Project SEARCH at 20 years old. Kalyn is a young woman with a bubbling personality and enthusiasm that is palpable. She has an autism spectrum disorder and a speech impairment, but Kalyn does not let this hold her back. When interviewed for participation in the project, she quickly announced "I want to participate in this project because I want to work at St. Mary's full time one day!" Kalyn was accepted into the Project SEARCH, a national research study Virginia Commonwealth University's Rehabilitation Research and Training Center conducts. This study is funded by the U.S. Department of Education's National Institute on Disability and Rehabilitation Research.
Through Project SEARCH, Kalyn spent the entire 2010-2011 school year at St. Mary's. She rotated through three 10 week internships including: Ambulatory Services, Main Operating Room, and Central Sterile. During her time there, Kalyn was excited to learn her tasks and quickly became independent. Her supervisors praised her high energy, work ethic, and ability to learn the jobs with little supervision.
Kalyn's success has not been easy. She sometimes struggled with expressing her thoughts and emotions with her peers, coworkers, and supervisors. However, Kalyn has chosen a road of perseverance and she has achieved what many only dream of accomplishing. On August 18th, Kalyn Hutson reached her dream! She was offered a full time position with benefits in Bon Secours St. Mary's Main Operating Room.
On October 3rd, Kalyn received the Virginia Rehabilitation Association Distinguished Achievement Award. This honor was presented at an awards dinner held at the 2011 Virginia Collaborations Conference in Virginia Beach, VA. The award is given to a person with a disability who has demonstrated imagination, perseverance, resolve, and an indomitable spirit in working to overcome barriers in their lives resulting in a better quality of life for themselves and others. Congratulations Kalyn!!
VCU-ACE Online Courses Continue to be Met with Great Success!
VCU-ACE is working hard to bring information on autism to individuals throughout the Commonwealth through our online courses, "Foundations of Autism Spectrum Disorders" and "Educating Students with Autism Spectrum Disorders." We are so excited to share this information with families, teachers, paraprofessionals, related service providers, and administrators! The interest and demand for this training has been overwhelming. Our first offering of the Educator's Coursework filled up within two hours, almost 300 people have participated in the Foundations of ASD series, and over 550 people across the state have enrolled in one or both of the courses! To better meet this expressed need, we have increased the size of the classes and created additional sessions, which still continue to fill quickly.
Thank you to all who have participated for showing your interest in learning more about individuals with ASD and how best to support them! If you haven't had the chance to join us yet, remember both courses are free to citizens of the Commonwealth. Check out our Online Courses webpage for full course descriptions and upcoming registration dates.