December 5, 2011
VCU-ACE Staff Participate in National Autism Leadership Summit at OCALI Conference
Representatives from VCU-ACE were invited to present and participate at the OCALI 2011 Conference and Expo in Columbus, Ohio on November 15-18, 2011. The focus of the OCALI Conference was on improving programs, implementation, support, and education outcomes for those with ASD and low-incidence disabilities. The events attracted parents and professionals, ranging in practice from the individual classroom to district, region, state, and international level. Attendees were able to review and discuss current models of systems, best practices in research and intervention use, and statewide capacity building, with the ultimate goal of improving outcomes at all levels.
In addition to presenting three workshops, "Supporting Adults with ASD in the Workplace Using Positive Behavior Intervention Support," "Scaling Up: School Division-Wide Systems Change to Provide High-Quality ASD Services," and "The Effect of Project SEARCH and Supported Employment on Employment of Adults with ASD," VCU-ACE staff also participated in the National Autism Leadership Summit. In an effort to expand the National Community of Practice on ASD, OCALI gathered leaders from multiple systems of services and supports for this Summit in order to promote networking and information sharing across various levels of scale, perspective, and location. VCU-ACE Staff discussed efforts taking place in VA and contributed recommendations on topics related to transition, early identification, and training educators.
Exciting News and Updates from the VCU-ACE Technical Assistance Division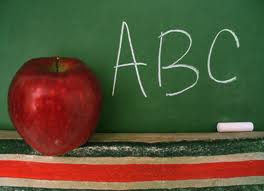 Here's What Happening in Wise County Schools …
The Wise County Autism Services Improvement Team (ASIT) has been working diligently towards implementation of its goals for systems-change in the area of autism spectrum disorders. The ASIT has focused on four specific areas for improving outcomes for students with ASD: fidelity of implementation of evidence-based practices; development of meaningful and measurable goals for students with autism to include assessment and data collection; an ongoing transition plan throughout the student's educational program; and implementation of evidence-based supports and programs to preschoolers with ASD.
The ASIT has been engaged in multiple activities to accomplish these goals. The Team has worked to fully develop their Service Improvement Plan and is currently engaged in baseline data collection through assessment of its autism programs. Division coaches have been trained and have participated in this assessment process. To support the focus of a top-down approach to working within the school system, the ASIT has developed a "Tip of the Week: Supporting Students with Autism Spectrum Disorders" that is e-mailed to principals, assistant principals, and division leadership on a weekly basis. Other activities include a system-wide focus on assistive technology for all students with autism. VCU-ACE supported Wise County in its implementation of iPads for students with disabilities by bringing in Dr. Tony Gentry to deliver training to its secondary teachers and assistive technology team on technology applications and use. A recent article, "iPad Changes Teaching, Learning" in The Coalfield Progress (November 29, 2011, pages 1-2) demonstrates the excitement of this project.
Wise County ASIT will be offering several additional training opportunities in the next few months, to be followed up by coaching in the implementation of evidence-based practices. Targeted educators have been identified as division coaches and will begin training on how to support teachers through this model. In early 2012, identified educators will receive training in the VB-MAPP assessment and follow-up training in how to use the assessment for development of programs for students with autism. From division leadership, to the classroom teacher, to the paraprofessional, all are excited about the opportunities to contribute to the systems-change process and are benefiting from the activities that the VCU-ACE grant is bringing to the division.
Richmond Public Schools Continue to Make Great Progress
The Richmond Public Schools (RPS) Peer to Peer Social Skills Group started the "Club" in October where eleven students in general education joined five students with ASD to engage in fun activities and lessons meant to build their friendship skills. The feedback from the students has been very favorable! October also marked the inaugural meeting of the "Communication Committee." Their aim is to create easy to use and effective tools for teachers and staff to utilize in assessing current communication skills, in order to craft individualized communication systems for students. The group will focus on three different populations: students who are just entering the RPS system; those who are getting ready to graduate; and those students who have a need that has not previously been addressed.
VCU-ACE Transition Committee Formed
Teresa Lyons, Carol Schall, and Emily Helmboldt from the VCU-ACE Technical Assistance Team have assembled a group of cross-regional stakeholders to work on the VCU-ACE statewide goal of Transition. The main charge of the group is to identify, modify, and/or create tools for divisions to use with the purpose of enabling smoother and more successful transitions from Part C to Part B; from school to school/teacher to teacher; and from secondary to post secondary options, or Transition with a capital T.
Region 1 Consortium Training - What Can We Do to Help this Child Learn?
VCU-ACE collaborated with The Region 1 Autism Education Consortium to provide a staff development opportunity to educators from Region 1 Public Schools on November 8, 2011. Adam Dreyfus and Staci Carr from the VCU-ACE Technical Assistance Division trained sixty participants on how to identify the crucial strategies for addressing those missing and/or impaired skills necessary for success in schools. The presenters used the Verbal Behavior Analysis approach to share how to identify core barriers to learning such as communication, imitation, social skills, and observation learning. The central question asked was: What can we do to help this child learn?
VCU-ACE Website Updates!!
Please be sure to review the new Virginia Skill Competencies Page on the VCU-ACE website. The Competencies are designed to guide best practice in supporting individuals with autism across the Commonwealth of VA. They are based on evidence-based strategies that have been identified through research to be effective for the treatment, education, and support of individuals with autism in school and community-based settings.
In conjunction, a Skill Competencies Tracker and Summary/Guide document have been designed to align with the competencies, and to document professional development activities as well as the level of proficiency for each of the Virginia Skill Competencies. The Tracker can be used in three different ways: by an individual as a self-monitoring device; by an outside observer or supervisor to document areas of professional development; and by organizers of professional development activities to document training and development activities provided to professionals and paraprofessionals. Links to all documents can be found on the VCU-ACE website!
Check out the New Article on Employment just added to our Resources page!
From the 2011 Journal of Autism and Developmental Disorders, Taylor and Seltzer share "Employment and Post-Secondary Educational Activities for Young Adults with Autism Spectrum Disorders During the Transition to Adulthood." Be sure to check out all the other great information, articles, and links to websites while you are there!
VCU-ACE Training News and Updates
Registration Now Open for the Winter 2012 Webcast Series
On January 10, 2012, Carol Schall, Ph.D., VCU-ACE Director of Technical Assistance, will speak on the topic, "Function Matters! How to Determine Why a Student Demonstrates Problem Behavior." During the ACE February webcast, the audience will be introduced to Roseanne, an adult woman with Asperger's Syndrome. Make sure you register for this February 14, 2012 presentation! Stay tuned … the entire 2012 Webcast Schedule will be posted soon!
Registration Still Open for the VCU-ACE Online Courses starting in January!
Registration for the VCU-ACE online courses "Foundations of Autism Spectrum Disorders" and "Educating Students with Autism Spectrum Disorders," which start January 9, 2012 is still open. Space is limited, so please register early! All ACE courses are open to anyone in VA wanting to learn more about ASD. Check out our Online Courses webpage for full course descriptions.
Be On The Look-Out!
Two new self-paced courses will be launching soon! VCU-ACE has collaborated with Grafton Integrated Health Network (GIHN) on a course on Data Collection, "Improving Goal Mastery through Data-Based Decision-Making," to be launched in January. A new course for parents of young children, "My Child was Just Identified with an Autism Spectrum Disorder! Now What Do I Do?" written by the Virginia Autism Council will also be available in the coming months. Be sure to check the VCU-ACE website on a regular basis for information on these new courses!
VCU-RRTC Staff Are Virginia Rehabilitation Association Award Winners
Alissa Molinelli and Whitney Ham, both VCU-RRTC employees, recently won the A.R. Dawson Humanitarian Award. Dr. Dawson, Director of Geriatric and Rehabilitation Services for the Virginia Department of Mental Hygiene and Hospitals, initiated this award with a $1,000 grant and presented the first award in 1971. This award is presented for outstanding services to people with disabilities by a practitioner, who is not in an administrative or supervisory position. It is awarded to a professional person having direct contact with persons with disabilities in the rehabilitation process, and whose efforts have had a significant impact on their lives. Individuals who have worked in psychology, vocational evaluation, or medical specialties are eligible.
In addition, Jennifer McDonough, another staff member of VCU-RRTC, won the R.N. Anderson Award for Leadership. In 1986 a classroom at Woodrow Wilson Rehabilitation Center was dedicated to the memory of Mr. Anderson, the first Commissioner of the Virginia Department of Rehabilitative Services. This award is given to a current member of the Virginia Rehabilitation Association who has demonstrated excellence in services to persons with disabilities. The first R.N. Anderson Award was presented in 1961.