January 9, 2012
New Online Training Course Launched for Parents of Young Children Newly Diagnosed with ASD!
VCU-ACE, in collaboration with the Virginia Autism Council, is excited to announce the launching of a new online course, "My Child was Just Identified with an Autism Spectrum Disorder: Now What do I do?" This course is designed for parents of young children who have been identified with an autism spectrum disorder (ASD) within the past year. However, the content is applicable to any parents who are looking for strategies to support their young child with an ASD. The course will introduce families to the characteristics, needs, and recommended services for young children with ASD. A brief description of the defining characteristics is included; however, the focus of the course is on effective services, supports, and strategies.
This is a self-paced online course. It can therefore be completed as time allows and at the registrant's own speed. The course is divided into learning modules, with one or more videos of an expert in ASD providing information on the module topic. Presenters include both professionals in the autism field as well as parents of children on the spectrum. Most of the modules also include support documents that can be viewed or downloaded and used at a later date. A "Where to Go?" document is provided at the conclusion of the course, which outlines resources parents may find helpful. At any time during the course, questions regarding a module topic may be posted by using the "Web Board."
Please help VCU-ACE and the Virginia Autism Council share the news about this valuable new resource for families of children newly diagnosed with an ASD!
Paraprofessional Training Initiative Results in New Online Course!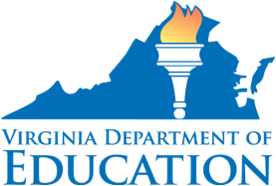 The VA Department of Education (VDOE) recently provided a grant to the VCU Autism Center for Excellence (VCU-ACE) with the directive to increase the skill level of paraprofessionals working with students with autism in the public school system, and to offer strategies for effective supervision and support of these team members. As the first initiative in response, VCU-ACE is currently in the process of developing a self-paced course for paraprofessionals and other support staff who provide services to students with autism in the public education setting. The course will consist of five modules, which in total will cover information ranging from an overview of ASD, to best practices in instruction and support of students with ASD, to behavior support in the classroom and other settings. While the course is self-paced, there will be guided opportunities to practice and apply the information throughout the course. Participants will receive a Certificate of Completion at the successful conclusion of the course. Dawn Hendricks, Ph.D., VCU-ACE Director of Training stated, "We are excited to receive this grant and to have the opportunity to provide this training in Virginia. We know paraprofessionals are instrumental in providing quality education to students with autism in the public school setting." Stay tuned for more information and a launch date for this new online course!!
More News from the VCU-ACE Training Division –
Complete 2012 Webcast Schedule Set … Register Now!
Information is now available for the VCU-ACE Webcast Schedule for January-August 2012. Register NOW for an individual webcast or the entire series!! New topics include: "Making the Most of Students' High Focus, Obsession, and Interest Areas," "An Extra Ordinary Life: Using Person Centered Planning," "Applied Behavior Analysis: Just the Facts," and a Summer Series on ASD and Adulthood. These webcasts are FREE to Virginia residents and are all archived on the ACE website after they air.
Registration Opens January 12th for ACE Online Foundations Course starting in March!
Both VCU-ACE online courses starting in January are full, but registration for the next VCU-ACE online course, "Foundations of Autism Spectrum Disorders," starting in March will open on January 12, 2012. This course is free and open to anyone in VA wanting to learn more about ASD. Check out our Online Courses webpage for full course descriptions.
Check-Out the Upcoming Training Activities in VA ...
There are many great training and networking opportunities to look forward to in 2012! Please take time to review the Upcoming Training Activities listed on the VCU-ACE website. Be sure to let us know of other trainings, workshops, and conferences that are happening across VA. Information can be sent to Becky Boswell, VCU-ACE Outreach Coordinator, at boswellrk@vcu.edu.
Did you know that VCU-ACE is on Facebook?
Just click the link below, "Like" our page and get updates on the latest training and resource information direct to your facebook page.
Happy New Year from VCU-ACE!
News from the VCU-ACE Technical Assistance Division
Updates from Newport News:
The National Professional Development Center on Autism Spectrum Disorders (NPDC) is a multi-university center that promotes the use of evidence-based practices for children and adolescents with ASD. The NPDC is collaborating with Virginia to provide technical assistance and professional development to model sites, with the goal of demonstrating these evidence-based practices. One of the model sites chosen was the Kiln Creek Elementary School in Newport News, VA. The Newport News NPDC team welcomes 2 new staff members – Nancy Hamlin, the new Autism Specialist in Newport News and Kim Keith, the new Special Education Teacher for our NPDC project. Despite some staff changes, this Newport News team has been working hard and we have seen many positive changes in our students since the beginning of the school year!
Betty Menking, Assistive Technology Service Provider in Newport News, has organized a special Professional Learning Community (PLC) for Speech and Language Pathologists this year. Their focus is on the use of Boardmaker for visual supports and therapy materials. They have been meeting monthly to learn how to navigate Boardmaker and practice making activities for students. They will also spend time exploring websites for visual supports, therapy materials, and online books. This is a great professional learning activity to promote evidence-based practice for all students, including our students with ASD!
Charlene Wentland, ACE Technical Assistant Associate, spoke to the Newport SLPs on Dec. 7, 2011 about the ACE project and the Newport News ACE Team's Service Improvement Goals. Carol Schall will present assessment/eligibility information to Hampton/Newport News School Psychologists and Eligibility Team members on January 30, 2012. Region 2 is also gearing up for its first Community of Learning in Autism (CoLA) meeting. This meeting for Region 2 Autism Specialists will be held on Jan. 25, 2012 from 12:30-3:30pm in Portsmouth. Be on the lookout for invitations!
Exciting Things Are Happening in Lancaster County Schools…
Team members at Lancaster Primary School in Lancaster County, in collaboration with Technical Assistance Associate Noel Woolard from the VCU-ACE, have created a Professional Learning Community (PLC) in Autism. This group began meeting in October, 2011 and has been meeting three to four times a month since. The group, which currently meets during the second grade planning block, is composed of second grade general education teachers, special education teachers, building level administrators, and the school guidance counselor.
The purpose of this PLC is to discuss evidence-based practices that can be implemented in the general education setting for any student on the autism spectrum. Most of the members of this group have completed the free online Foundations of ASD coursework offered through the training department at VCU-ACE. Jessica Davis, general education teacher with Lancaster County Public Schools and identified division coach, shares her perspective on the PLC: "The opportunity to share ideas and collaborate with our peers to brainstorm and share effective strategies is invaluable in making the academic day most beneficial for our students with autism. It gives us an open forum to reassure ourselves that we are creating a successful environment and allows us to reflect and grow as educators in order to meet our student's needs." Jessica Rogers, special education teacher with the Northern Neck Regional Special Education Program has also seen the benefits: "Teachers serving children with autism need a knowledgeable support team in their own school to help them look at all the different evidence-based practices out there, especially when traditional teaching styles may not always be most effective with that student. We've seen firsthand how, when the team works together, both the student and the teacher(s) benefit from the experience."
Topics discussed thus far have included functional communication training, picture schedules, schedules of reinforcement, and social stories. Noel Woolard, facilitator of this group, has been working with division coaches to build a PLC that is sustainable and meets the needs of its members. "It has been a pleasure to work with these very motivated team members to discuss evidence-based practices that can be implemented with any student – regardless of whether or not they have been identified as a student on the autism spectrum. These practices are great teaching strategies that work if implemented with fidelity. I credit the success of this group to supportive administrators who have thought outside the box and have encouraged the creation of this group. I look forward to implementing a PLC in Autism at Lancaster Middle School during the spring semester of 2012."
Lancaster County is one of the four counties in the Northern Neck Regional Special Education Program that was awarded the Technical Assistance Autism Center for Excellence grant last spring from VCU and the Virginia Department of Education.