February 3, 2012
New Resource Just Listed!!
Check out the new Part C Guidance Document, "Supporting Young Children with Autism Spectrum Disorder and Their Families," on the VCU-ACE website!
From the Introduction and Purpose, here's a brief description of what you can expect: "The Infant & Toddler Connection of Virginia is committed to working closely with families of young children with ASD to provide individualized supports and services that help families promote the development of their children. This guidance document has been developed to serve as a resource for early intervention practitioners (e.g., service coordinators, educators, speech language pathologists, physical therapists, occupational therapists), family members, and other service providers (e.g., medical personnel) who work with infants or toddlers who have signs of or who have been diagnosed with ASD. Information is presented in this document that relates to the early identification of young children with ASD as well as their progression through Virginia's early intervention process."
Training News ...
New Parent Course Launches with Huge Interest!

Since its launch in January 2012, over 100 family members, educators, and service providers have registered for the new "My Child was Just Identified with an Autism Spectrum Disorder: Now What Do I Do?" This course provides an introduction to the characteristics, needs, and recommended services for young children with ASD. The course is divided into learning modules, with one or more videos of an expert in ASD providing information on a specific topic. Since the course is self-paced and accessible online, participants can view the modules and resources as time allows and in any order. Thanks for helping VCU-ACE and the Virginia Autism Council share the news about this valuable new resource for families of children newly diagnosed with an ASD!
We Heard You! Look for New Format for "Educating Students with ASD" Course Soon!
VCU-ACE launched the online course "Educating Students with ASD" in July 2011. We have had an incredible response to the course each time it has been offered since that time. We have also received a tremendous amount of feedback from course participants, and now feel that we can make the course even better! The current "Educating Students with ASD" course is a 10 week online course that provides information about topics such as the IEP process, environmental and instructional strategies, and behavior. It is with enthusiasm that we are restructuring the class to offer five four week courses that will cover the same topics and materials as the 10 week course, but provide more in-depth information and allow participants more flexibility within their own busy schedules to take the courses in more accommodating timeframes. The five new courses will be independent of each other and we anticipate the release of the first one in March 2012.
Here's a quote from one participant in the Fall 2011 Educators Class – "I want to thank you for your time and help through the course. The course was very informative and has opened an eye to the world that I come across day in and day out. I will probably never teach a SPED class but, have a better understanding of Autism and the challenge the Teachers and Aides have. As a Guidance Counselor, I have gained much perspective on the lives that I have under my care. You and your colleagues are wonderful people and do a great job."
Thanks for your feedback! Stay tuned to our Training webpage and Enews for updates regarding course dates and offerings!!
Just a Footnote … Since launching, the "Educating Students with ASD" course has been offered three times and 203 individuals have completed or are now completing the coursework.
New Online Course for Paraprofessionals Will Start April 1st – No Fooling!
As mentioned in the January ENews, The VA Department of Education (VDOE) recently provided a grant to the VCU Autism Center for Excellence (VCU-ACE) with the directive to increase the skill level of paraprofessionals working with students with autism in the public school system, and to offer strategies for effective supervision and support of these team members. The first initiative of this project is the development of the following self-paced online course for paraprofessionals.
Course Title: Autism Spectrum Disorders for Paraprofessionals: Providing Effective Instruction and Supports
Course Overview: This course is designed to provide paraprofessionals with the skills and knowledge needed to support students with an ASD in the school setting. The course will provide an overview of the potential roles and responsibilities the paraprofessional may be asked to deliver. Participants will learn how to carry out their responsibilities while maintaining respect for the students and exhibiting sensitivity to beliefs, values, and cultures. Teaming and communication with professionals and parents will also be highlighted. The course will provide participants with an overview of ASD including primary and secondary characteristics. Information regarding the development and implementation of the Individualized Education Plan (IEP) will be discussed. Participants will gain knowledge of educational modifications, accommodations, and educational strategies used to support students with ASD. A focus of the course will be on understanding interfering behaviors, which students with ASD may demonstrate, and effectively supporting the student to reduce these behaviors and increase positive skills.
Registration for this self-paced online course will begin on March 1, 2012, with a start date of April 1st planned! This course has been designed for paraprofessionals and other support staff who provide supports to students with autism spectrum disorder in the public education setting. This can include instructional staff, behavior support personnel, paraeducators, classroom assistants, bus drivers, custodial staff….anyone who touches the life of a student on the autism spectrum! The course will consist of five modules. While the course is self-paced, there will be guided opportunities to practice and apply the information throughout the course. Participants will receive a Certificate of Completion at the successful conclusion of this 10 hour course.
News from Our Technical Assistance Divisions …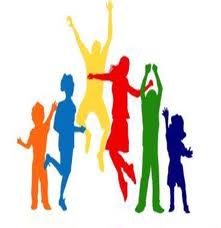 Wise County Schools Welcome Training and Coaching by VCU-ACE TA Associates!
The Wise County Autism Services Improvement team is moving at a steady pace by providing training and resources in support of their division goals of: implementation of evidence-based practices, transition planning, and the development of meaningful and measurable goals for students with autism to include assessment and data collection. In support of these goals, Wise County recently completed two days of training on the Verbal Behavior Milestones Assessment and Placement Program (VB-MAPP) for division coaches, early childhood special education teachers, self-contained teachers, and speech language pathologists.
On January 12th and 13th, Steven Celmer, TA associate with VCU-ACE, traveled to Wise to bring information on the assessment tool to this group of educators. In support of the top-down model of delivery of services and information, Steven first spent one day working with the 5 division coaches providing them with information on verbal behavior and in-depth information on completing the assessment. On the second day, the division coaches delivered the training on the VB-MAPP to 23 educators with Steven providing support to the division coaches, as needed. Following the training, the educators spent three weeks working in teams to complete the assessment on one student with autism on their caseload. Each teacher worked with the speech therapist to complete the assessment. The 5 division coaches paired up with Teresa Lyons, TA associate with VCU-ACE, to provide coaching and support to their teams as they learned and completed the assessment.
In February, this same group of educators will receive a second training on the VB-MAPP. Adam Dreyfus, TA associate with VCU-ACE, will be coming to Wise to provide information on how to take the information gathered from the assessment and translate it into evidence-based teaching practices with an emphasis on those skills necessary for language and learning. The division administration, coaches, and educators are finding that these trainings and the on-going coaching that follows are helping to change practice and instruction for students with autism in Wise County.
Here's What's Happening in Hampton City Schools!
Hampton City Schools were excited to welcome Dr. Carol Schall to their division to speak about tools that can be used in autism identification on January 30, 2012. Attendees for this workshop included School Psychologists, Social Workers, and Special Education Coordinators. Dr. Mariella G. Zapatero, Psychological Services Coordinator for Hampton City Schools, was enthusiastic in sharing her thoughts on the training: "Dr. Schall presented a wealth of valuable information that provided guidelines for using specific instruments in the identification of students with ASD. She also talked about the importance of the steps that follow the identification process. Her knowledge, energetic presentation, and interaction with the audience made this workshop very interesting and easy to follow. Dr. Schall also shared resources, video clips and websites for us to use and continue enriching our learning. Our department is very excited to be part of this training." This training directly supported one of the goals on Hampton City's "Service Improvement Plan." Holly Whittenburg, Autism Specialist, Preschool Coordinator, and Coordinator of the VCU/ACE grant for Hampton City Schools helped to organize this successful workshop. In April, VCU/ACE will offer a training to psychologists in Hampton City Schools on the use of the Autism Diagnosis Observation Schedule (ADOS) as an evaluation tool.
Hampton City Schools are also excited about the creation of Collaborative Learning Teams in Autism (CLTs) at buildings throughout the division. These CLTs were created to support teachers working with students on the autism spectrum, although the techniques discussed could benefit any student. Administrators, teachers, and related service providers attend these regularly scheduled learning meetings. Kelly Siegel, behavior specialist for Hampton City is one of the facilitators for the CTL groups, and provided this description: "The CLTs have proven to be a valuable and beneficial mechanism in which to collaborate and share information with our staff who serve our students with autism."
Hampton City Public Schools autism grant work is supported by Noel Woolard, technical assistance associate with VCU-ACE. She has been working with Hampton weekly since September, 2011 to complete the Hampton City Schools Services Improvement Plan. Noel shared: "I have been excited to work with the core autism services improvement team. They are a motivated group of professionals who are committed to create and develop division-wide systems that will support students on the autism spectrum. Dr. Lisa Powers, Director of Special Education, has been instrumental in assisting the team to develop a division plan that will lead to sustainability. I look forward to working with Hampton City Schools over the next three years."