February 7, 2000
Paraprofessional Training Standards Approved by VA Board of Education!
In April 2012, the Virginia General Assembly passed House Bill 325 which requires that by September 2014, paraprofessionals who are assigned to work with a teacher who has primary oversight of students with autism spectrum disorders (ASD) receive training in student behavioral management within 60 days of assignment to such responsibility. In January 2013, the Virginia Board of Education passed the training standards related to this bill. The document entitled Training Standards for Paraprofessionals Assigned to Work with a Teacher Who Has Primary Oversight of Students with Autism Spectrum Disorders is now available through the Virginia Department of Education and is also on the VCU-ACE website.
These training standards were developed in collaboration with VCU-ACE and feedback was obtained from stakeholders throughout the Commonwealth. Because behavior management is complex, competencies to be demonstrated include those beyond basic fundamentals of behavior, and include principles and strategies to reduce interfering behavior, build positive skills, enhance communication, and deliver individualized instruction. Schools divisions may meet these standards through a variety of training methods, including school district developed training. VCU-ACE provides training, which meets these standards, through an online course and in limited live training opportunities. Guidelines for paraprofessional training are currently being developed by the VA Department of Education and will be available soon.
VCU-ACE Now an Approved BACB Type II CE Provider!
VCU-ACE is excited to announce that we have now been approved as a provider of Type II continuing education, by the Behavior Analyst Certification Board, Inc. Beginning soon, some of the webcasts offered by VCU-ACE will be presented by Behavior Analysts (BCBAs) and Assistant Behavior Analysts (BCaBAs) for 1.0 Type II CE per webcast. Stay tuned for more details!
Live webcasts are offered the second Tuesday of each month and last approximately 1 hour, from 3:30-4:30 p.m. For viewer convenience, these live webcasts are also archived for future viewing at anytime. Please visit our website for more information on webcasts and to register for both the live and archived webcasts.
Register Soon for March ADOS Trainings – Limited Space Still Available!
On Monday and Tuesday, March 18-19, 2013, Barbara Webb will return to Virginia to present a "Level 1 Workshop on the Autism Diagnostic Observation Schedule 2 (ADOS-2)." The workshop is designed for clinicians and educational personal with a prior background in autism and formal testing, for example: physicians, psychologists, school psychologists, educational diagnosticians, speech/language pathologists, occupational therapists, counselors, and social workers. Individuals with less background in testing but who provide service for individuals and families affected by autism may take the workshop for informational purposes. Thanks to support from the Autism Society – Central VA, the workshop will be held at the River Road United Methodist Church in Richmond.
On Friday, March 22, 2013 an "Update of Administration and Scoring of the new ADOS-2" will be offered. Participants in this one day update workshop are required to have attended a 2-day ADOS training prior to this workshop. The workshop will also include a brief overview of the new Toddler Module for the 12-30 month-old child.
For more information and to register for either of these workshops, please visit the VCU-ACE Live Training webpage or contact Becky Boswell, VCU-ACE Outreach Coordinator, at boswellrk@vcu.edu or 855-711-6987. Please note, space is very limited for both workshops so please register early if interested.
2 New Autism Practice Briefs Now Available in VCU-ACE Resources!
VCU-ACE has developed two new Practice Briefs on Communication, which have just been added to the Communication Resource Page. Individuals with autism spectrum disorder (ASD) often have difficulty with communication. Typically, those with Asperger's Syndrome, or high functioning autism, have difficulty getting their message across or sustaining conversation. Others with autism have trouble developing speech and might not ever fully develop spoken language. Therefore, many individuals with ASD will need alternative means in order to communicate. Autism Q & A: Introduction to Alternative and Augmentative Communication provides an introduction to Alternative and Augmentative Communication (AAC) devices for individuals with ASD.
In Autism Q & A: Introduction to Teaching Young Children with Autism Spectrum Disorders to Verbally Communicate we explore how to teach verbal communication to children with ASD. Each child is different and possesses various strengths and skills and verbal communication may be easier to learn for some children than it is for others. Because of this, verbal communication may be the primary way to communicate for some children while others may use it to supplement other modes. Regardless, the steps to teaching verbal communication are similar for all young children and can be applied to those on the spectrum who are learning to communicate.
Visit the Factsheets and Briefs page in our Resources section to see the entire list of topics available!
Paraprofessionals in Wise County Share Results of Live Training!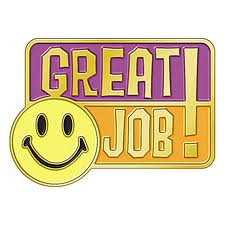 VCU-ACE provided three days of live training to all paraprofessionals in Wise County Schools in August 2012. Recently, several of these paraprofessionals related how this training has made a positive difference in their work with students with autism through a video interview. VCU-ACE and Wise County Schools are pleased to spotlight these paraprofessionals from Wise County, VA who have successfully completed the VCU-ACE paraprofessional training. Please visit the VCU-ACE PARAPro website page to view the video!
The Impact of Collecting and Analyzing Data and Team Communication Being Realized in Wise County!
Wise County Schools have been making steady progress in addressing each of the goals they have developed for their long-term systems change initiative. One goal of the division addresses the development of meaningful and measurable IEP goals through the use of assessment and ongoing data collection. In Fall 2012, all special education professionals in Wise County received training on data collection, including how to write meaningful and measurable IEP goals tied to data, types of data to collect, ways to collect data, and how to analyze data for instructional decision making. This training has been followed up with coaching meetings at each of the schools in Wise County. Division coaches have been meeting monthly with the entire special education team from each school to discuss goals and how to collect data on that goal. The teachers have been stretched to think about data beyond that which is measured by the standard assessments used in inclusive classrooms. Teachers are finding creative ways to collect data on those soft skills that interfere with manyof their students with ASD ability to independently participate in the classroom.
At the last coaching meetings with school SE teams, the teachers were shown how to graph their data and analyze the results. When teachers saw the raw data from a daily observational log converted into a graph with phase change lines, the quality of discussion on what is working/not working with the interventions currently in place significantly increased. One teacher had graphed her data prior to the coaching meeting. She had connected data points across Thanksgiving and Winter Break. The visual display of data made it look like there was no significant change in behavior. A slight increase in the trend was observed but there was too much bounce in the data. When the data was re-graphed with a break in the connection of data points over Thanksgiving and Winter break, the teacher's eyes lit up when she realized that the data was actually looking good for this student. His behavior "time on-task" had been going up before each break. After the break, it went down slightly but quickly recovered to pre-break levels. The power of graphing data for making instructional decisions was realized in that moment by the entire school team.
Coaching and working with the SE staff at each school as a team has had many benefits: the team has been learning together about data, the team has been supporting one another in the collection of data, and the team is more aware of each of the student's needs across their school. The teachers have been able to share important information about a student they had worked with in the past and other teachers are hearing about students they will be receiving in the next years. The ultimate benefit for the student with ASD is a team of teachers who are comprehensively and collectively addressing the needs of their students with ASD.
Social Skills Initiative Well Underway in Botetourt County Schools!
Botetourt County Schools have been moving at a steady-pace in addressing their division goal to systematically address the implementation of evidence-based practices associated with the learning of social skills. After having received training and coaching in the completion of a social skill assessment, the secondary special education teachers have been taking the information gathered and determining critical skills to target, students that have similar needs, and lessons that need to be taught.
As planning for social skill groups has wrapped up, each of the secondary schools has begun to implement a social skills group for targeted students with autism spectrum disorders. To provide for continuity of services and ensure multiple opportunities for the practice of critical social skills, each school is working as a team that includes special education teachers, speech therapists, and instructional assistants. Students are receiving systematic instruction several days a week from published social skills curriculums that have been aligned with the assessment. Opportunities to practice learned skills are being provided through the use of peer supports and activities with peers.
The coaches and teachers in Botetourt County have been working hard to bring together resources, and identify time, staff, and students as a part of this initiative. This enthusiastic group is bringing their own skills and expertise to the table as they move this social skill initiative forward in Botetourt County.