April 3, 2013
April is Autism Awareness Month!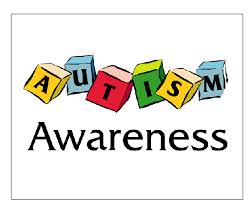 Exciting events are happening all over Virginia to promote Autism Awareness in April! Many people are showing their support by wearing blue on April 2nd, World Autism Day, or by making the lightbulbs on their porches and/or facebook profile pictures blue. Groups are hanging ribbons of awareness in town halls and organizing walks and other events to share information about autism and to show support for individuals with autism and their families. What a great opportunity to educate those who are not familiar with autism!
VCU-ACE endeavors to help educate and provide resources to support autism awareness every day. Thanks for your help in sharing information about the free family and professional development opportunities VCU-ACE provides to residents of Virginia through online courses, webcasts, seminars, and live trainings. The Resources section of the VCU-ACE website also contains helpful information on a variety of topics for educators and families. In addition, VCU-ACE Technical Assistance Associates are imbedded in public school divisions across the state implementing a division-wide systems change process resulting in improved services at every level of the school division for students with ASD and similar educational needs. For more information on VCU-ACE please visit our website or call us toll-free at 855-711-6987.
Check Out the Upcoming VCU-ACE Webcast Schedule!!
The Foundation of Feeding Challenges in the Child with ASD
Date: 4/9/2013
Presenter: Alicia Hart
Using iPads to Promote Access and Learning for Students with Autism Spectrum Disorders
Date: 5/14/2013
Presenter: Teresa Lyons
Increasing Administrative Support to Achieve Systems Change in Educational Settings for Students with Autism Spectrum Disorder
Date: 6/11/2013
Presenters: Noel Woolard, Holly Whittenburg, and Jessica Davis
Coaching that Leads to Change
Date: 7/9/2013
Presenters: Teresa Lyons and Cindy Bates
Transition Planning for Students with ASD in Public Schools
Date: 8/13/2013
Presenters: Adam Dreyfus and Erin Smydra
Register now to view any and all of these webcasts from 3:30 p.m. to 4:30 p.m. on the date that they air … but don't forget that ALL VCU-ACE webcasts are archived so you can watch them anytime after the air date! Just click here for more information and to register for archived webcasts.
Don't Miss the 11th Annual Connections Family Resource Fair in Richmond!
For over 10 years, representatives of organizations and agencies invested in the lives of children and youth with disabilities have come together to plan an annual Connections Family Resource Fair in Richmond. Join VCU-ACE this year on April 20th from 9:30am-12:30pm at the Children's Museum of Richmond, Central location for this family fun and educational event!
Connections provides an opportunity to visit with and gather information from over 50 exhibitors. Admission to the Children's Museum is FREE for the first 500 participants, and special features this year include Magician Jonathan Austin, dental screenings, arts and crafts, and pet therapy dogs. For more information on Connections 2013, click here. We hope to see you there!
Don't Forget -- ABA Consortium Applications are Due May 1st!!
The Virginia ABA Consortium is currently accepting applications for the next cohort starting in June 2013! The Virginia ABA Consortium is a collaborative effort between four colleges/universities; George Mason University, Virginia Commonwealth University, Lynchburg College, and Old Dominion University. This Consortium offers courses in Applied Behavior Analysis, as well as an optional supervised internship, designed to prepare participants to sit for the BCBA examination.
You must apply and be admitted to the Consortium. The online application can be found on the Consortium website. If you are accepted to the Consortium, you will be instructed on how to apply to your chosen university. Applications for the consortium must be received no later than May 1, 2013 for admission to the new cohort. Please visit the Virginia ABA Consortium page of the VCU-ACE website for more information.
Individual and Family Support Application is Now Online!
The Department of Behavioral Health and Developmental Services recently shared this important information -- The new Individual and Family Support Program (IFSP) is now open and ready for business. This program supports families who have a family member on the ID or DD waiting list with up to $3000 year for supports and services. There is a limited amount of money for the year so funds will be distributed on a first come basis. Visit the Office of Developmental Services page on the DBHDS website for more information and to access an application. The information can be found under "Announcements."
Announcing a New Training on Autism and Transition to Adulthood!
VCU-ACE is sponsoring a series of workshops on autism and the transition to adulthood in April and May. The goal of the training, "Evidence-based Transition Practices for Secondary School Students with ASD," is to increase the use of evidence-based practices for middle and high school students across VA and to align middle and high school curriculum with recommended transition curriculum.
The Target Audience for this training is:
-Special educators from middle and high school
-Community services board staff
-Department of Aging and Rehabilitative Services (DARS) staff
-Employment services organization staff
-Parents of transition age youth with ASD
Topics will include:
-Transition Needs of Youth with ASD and Person Centered Planning
-Evidence-Based Transition Practices
-Transition Curriculum and Assistive Technology
-Collaboration and Writing an IEP
-Transition to Work
-Action Plan Development for Community of Practice (COP)
The Training Dates and Locations are:
- April 11 - Northern Virginia;
- April 24 - North Shenandoah Valley
- April 30 - Central Virginia
- May 8 - Southwest Virginia
- May 13 - Tidewater
*Each training will run from 1-5 p.m. and will provide a certificate for 3 contact hours.
Registration for these trainings is free. For more information and to register, click here.
2013 CoLA Summer Institute Planned!
The Virginia Department of Education's Training and Technical Assistance Centers (TTACs) and VCU-ACE are pleased to announce the dates for the 2013 Summer Communities of Learning in Autism (CoLA) Institute. Autism specialists and state leaders in autism will gather on June 26-27, 2013 in Richmond for 2 full days of networking and learning opportunities. CoLAs are uniquely designed for division specialists who are working in a leadership capacity in autism. Each school division is encouraged to designate two representatives to attend and participate in regional CoLA meetings and the Summer Institute. These individuals are able to share information gathered at the meetings within their divisions and in turn share division work in autism with other CoLA participants. Contact Becky Boswell, VCU-ACE Outreach Coordinator, at boswellrk@vcu.edu for more information.
RPS Initiates Networking Efforts to Better Educate Parents!
Richmond Public Schools (RPS), one of the ACE Technical Assistance Divisions, embarked last year on a goal to improve how parents receive information about autism and school supports for students on the spectrum. RPS recognized that many parents within Richmond were not aware of the division-wide supports for students with ASD and that many parents and students themselves lacked basic and vital information about autism. RPS realized that without this knowledge, families might miss opportunities or be unable to advocate effectively for the needs of their sons or daughters. In an effort to reach all families, the RPS Autism Support Team created a process by which any and all parents could come together via a forum that would encourage sharing of experiences, networking, and gaining new information about autism.
Anita Swan, Director of the RPS Parent Resource Center, and the Autism Services Team decided to host an open house type event in February. Careful and diligent preparation for this event was the key to its success. Ms. Swan and committee members, in conjunction with administrators within all of the RPS elementary schools, distributed flyers, posted notices, and made numerous phone calls to spread the word about this exciting opportunity. Classroom teachers were also asked to share the event with parents. This first Parent Networking Open House attracted over 25 family members! The participants were able to meet and share with other parents from across the division. The agenda included various "Autism" related topics, such as initial diagnosis, IEP process, and how the Parent Resource Center can assist families.
The second Autism Parent Networking Workshop is planned to coincide with Autism Awareness Month in April. Similar events will be offered two to three times per year to elementary school parents, and this committee plans to eventually offer such gatherings to parents of students at the secondary level. Congratulations to the RPS Team for recognizing the need and helping educate families about available resources!