May 7, 2013
VCU-ACE Webcasts NOW Eligible for BACB® Type II Continuing Education Credits!
VCU–ACE is pleased to announce that BACB® Type II continuing education credits are now available for eligible webcasts! Check out the exciting summer series targeted for autism specialists, BCBA®s, and BcABA®s! Beginning in June, several of our Technical Assistance Associates will highlight ways in which they are building capacity within their divisions. Find information and links below on our featured webcasts! Make sure you register individually for eligible webcasts using the registration link under BCBA® / BCaBA® Registration.

June 11, 2013
Increasing Administrative Support to Achieve Systems Change in Educational Setting for Students with Autism Spectrum Disorder
Presenters: Noel Woolard, M.Ed, BCaBA, Holly Whittenburg, M.Ed, and Jessica Davis, M.Ed

July 9, 2013
Coaching that Leads to Change
Presenters: Teresa Lyons, M. Ed., BCBA and Cindy Bates, M.S., BCBA

August 13, 2013
Transition Planning for Students with ASD in Public Schools
Presenters: Adam Dreyfus, M. A., BCBA and Erin Smydra, M.Ed.
VCU-ACE Technical Assistance And Training Staff Offered Workshops and Training Across VA in April!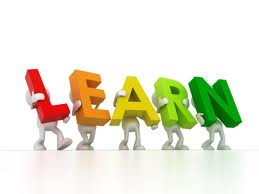 VCU-ACE VB-MAPP Team Training Reaches More than 40 Special Educators in Region 6 ...

On April 15th, twelve teams of special educators from divisions in region 6 came together at the William Ruffner Middle School Media Center in Roanoke City for an intensive day of training on the VB-MAPP (Verbal Behavior Milestones Assessment and Placement Program). The teams were made up of a division autism leader, a special education classroom teacher, and a speech language therapist. Teams received specific information on how to administer the VB-MAPP with students with ASD.
Teresa Lyons, Technical Assistance Associate, and Taryn Goodwin, Training Associate, presented this workshop with the assistance of the division coaches from Botetourt County Schools. The day was long but filled with lots of information. Most importantly, teams gathered critical information relevant to supporting students with ASD in their divisions. The training provided abundant opportunities for the division teams to work together as they learned to complete the assessment and develop goals for a sample student. Teams have now been charged to return to divisions and begin the assessment on a target student with ASD. Follow-up meetings will be held with the divisions in attendance on translating information from assessment into practice. Feedback from the training was positive. One participant noted, "Thanks so much! This will positively impact students with ASD. I am looking forward to using this and learning more about instructional strategies once we complete the assessment."
Information on ACE Initiatives Shared in Richmond ...
VCU-ACE conducted a presentation on April 18th at the monthly meeting of the Richmond Autism Integration Network (RAIN). Region 1/8 Technical Assistance Associate Adam Dreyfus provided information on the history and mission of VCU-ACE and the imbedded technical assistance projects in local school divisions. Parents, children diagnosed with autism, and their siblings were in attendance at the Waldorf School for this meeting. During the discussion phase, parents shared their concerns about effective programming, respite care, and educating the legal system about issues concerning people diagnosed with autism. RAIN's vision is a community that engages and embraces individuals with autism by providing the foundation to build lasting relationships and lead fulfilled lives within the community. Please visit the RAIN website for more information.
... and in Fredericksburg!
Becky Boswell, VCU-ACE Outreach Coordinator, was honored to attend the Fredericksburg Region Autism Action Group (FRAAG) Meeting on April 25th to share information about professional and family training opportunities and ACE resources. She also shared information on the 3 State Goals on which VCU-ACE is currently working, and invited interested FRAAG members to participate on the Transition State Goal Committee. For more information about the State Goals, please visit the VCU-ACE website.
VCU-ACE Participates in Capital One's Autism Initiative!
VCU-ACE was proud to participate in Capital One's 2012 Autism Awareness Education Session on April 30th. While the event was based in Capital One's Richmond, VA headquarters, it was simulcast throughout their locations in the United States. The Education Session, founded by parents of children diagnosed with autism, is designed, "to create deeper connection for the families through membership; to provide as much useful and helpful information as possible; and, in the spirit of Capital One, to give back to the communities where they are doing business."

VCU-ACE Technical Assistance Staff, Adam Dreyfus and Staci Carr were among the many presenters sharing information. Topics ranged from Early Intervention, to college support programs, to how to support individuals diagnosed with autism in the workplace. One of the highlights of the session was when students in the United Methodist Family Services shared about their experiences in the college support program, which included making great friends and successfully completing college courses.
U.S. Department of Health and Human Services Interagency Autism Coordinating Committee (IACC) Releases Annual List of Scientific Advances!
Each year, the U.S. Department of Health and Human Services Interagency Autism Coordinating Committee (IACC) releases its annual list of scientific advances that represent significant progress in the field. According to the IACC, "The 20 studies selected have given new insight into the complex causes of autism and potential risk factors, studied clues that could lead to earlier diagnosis, and evaluated promising early intervention strategies. The advances also address the prevalence of ASD both in the United States and internationally, as well as the service needs of people with ASD across the lifespan." The articles chosen for the 2012 Summary of Advances are selected by the IACC from a pool of peer-reviewed articles, which are then grouped according to the questions of the IACC Strategic Plan for ASD Research. VCU-ACE is pleased to share that an article co-authored by Executive Director, Paul Wehman, Ph.D. was chosen for inclusion under Question 6: What Does the Future Hold, Particularly for Adults? Please visit the IACC website to review the entire list!
Updates on Recent Regional Communities of Learning in Autism (CoLA) Activities!
Regions 1 and 8 CoLA members met in February in Mechanicsville. Highlights of the meeting included the Division Spotlight, where Greensville County Autism Specialists, Marchae Cannady and Bridget Mangrum Brown, shared their experiences using the Comprehensive Autism Planning System (CAPS) model within their school division. The CAPS model was designed by Shawn Henry and Brenda Smith Myles to help teams move from thinking about separate interventions to comprehensive implementation. The CAPS form allows teams to plan for a student across the day and across environments regarding their academic goals, modifications, accommodations, strategies, and data collection. Greensville shared that using this model helped provide consistency across staff members as well as transitions between grade levels and schools. Several participants also brought Ipad Apps to share with the group!
More CoLA News ...
The Region 2 CoLA met in Norfolk in February. The Learning Boost on Social Skills Groups was presented by Staci Carr, VCU-ACE Technical Assistance Coordinator. Several members also shared favorite Ipad apps for working with students with ASD in the "APP Smackdown" portion of the meeting. Members of the Region 2 CoLA interested in participating in a supplemental Learning Community on Video Self Modeling will be meeting separately and presenting information learned at upcoming CoLA meetings.

Noel Woolard, VCU-ACE Technical Assistance Associate, also presented on Social Skills Groups when the Region 3 CoLA met in Kilmarnock in February. Noel was able to share about the success of specific elementary social skills groups in the Northern Neck Regional Special Education Program (NNRSEP), where she provides technical assistance and coaching. Several division representatives also shared celebrations and exciting things that are working for students with ASD in their schools.
CoLA Outreach Continues ...
When the Region 4 CoLA met in April, the agenda was divided into 2 main topics – information on the VB-MAPP and Training for Paraprofessionals. During introductions, attendees shared not only their names and divisions but also the biggest challenge in regard to educating students with ASD within their division. Several specific areas were identified, which will be used in planning agendas for future meetings. A 6 question quiz was then used to discover what individuals know about the VB-MAPP and how they are using it. During small group discussion afterwards, those with more experience with the VB-MAPP were able to share with those who had less. The final discussion centered on HB325 and how to address/provide the required training for paraprofessionals by September 2014. Several divisions shared ways in which they were approaching education of paraprofessionals including training by division staff, the VCU-ACE online course, and training through private schools and agencies.

A Region 5 CoLA Meeting was held in Staunton in April in conjunction with a VB-MAPP & EBP Training. Amanda Armstrong, Autism Coordinator at the Region 5 TTAC at JMU, and Steven Celmer, VCU-ACE Technical Assistance Associate, introduced participants to four different evidenced-based practices and provided an opportunity to practice them while obtaining feedback on performance. Additionally, data collection and analysis procedures were discussed and relevant materials necessary for accurate collection of data were provided.
Regional CoLA Meeting Wrap-Up ...
VCU-ACE and the TTAC at Virginia Tech hosted the winter 2013 CoLA Meeting for Region 6 at the Greenfield Education Center in Botetourt County in February. This meeting had more than 85% of Region 6 school divisions represented -- What a great turnout! Division leaders in ASD were provided with an introduction to Verbal Behavior and some of the assessment tools that can be used with students. Interest was high in learning more about these instruments and the opportunity to receive additional training and support in learning the VB-MAPP (Verbal Behavior Milestones Assessment and Placement Program) was extended to those divisions in attendance. The Division Spotlight offered three divisions the opportunity to share and discuss initiatives underway for students with ASD. Kathleen Wright and Jessica Morris from Montgomery County Schools provided participants with information on their consulting teacher model. This division has multiple teachers who provide support at each school specifically in the area of autism. Paige Callahan, from Salem City Schools, provided information on the documents and process that the division has created for teachers to request resources and support for students with ASD. Julie Baker and Karen Turner, from Botetourt County Schools, provided information on how the division is addressing social skill assessment, planning, and instruction.

The winter 2013 CoLA Meeting for Region 7 was held on April 25th at the SWVA Higher Education Center in Abingdon. During this meeting, division leaders and teachers in ASD had the opportunity to learn about "Data Collection & Analysis - From Goals to Decision-Making." Participants were engaged in discussion, problem solving, and resource sharing. Attendees left with many resources and tools to share with educators in their divisions. The Division Spotlight featured Jackie Davis from Tazewell County Schools and Whitney Sizemore, a job coach from Goodwill Industries, who shared about how Project SEARCH is being implemented for students from Tazewell County Schools. The presentation was a great opportunity for participants to learn about the process and collaboration that is needed to get such an initiative off the ground. Positive employment experiences and personal skill growth s are being realized for students with disabilities through this initiative.

Regional CoLAs are uniquely designed for division specialists who are working in a leadership capacity in autism. Each school division is encouraged to designate two representatives to attend and participate in their regional CoLA meetings. These are individuals who will be willing to share information learned within their division and to share division work in autism with other COLA participants. Regional participants are also invited to attend an annual conference, where they can network with counterparts from across the state. The 2013 Summer CoLA Institute will be held in Richmond in June. If you have questions or would like more information on the CoLAs, please contact Becky Boswell, VCU-ACE Outreach Coordinator, at boswellrk@vcu.edu.