News from Across Virginia
Exciting News from Cohort 1: Newport News
On January 26th, two SLPs and three ASD teachers will present "Conquering Communication Challenges" to all teachers and paraprofessionals working with students with ASD- K-12, and teachers of students with Moderate and Significant Intellectual Disabilities in Newport News Public Schools. This training is a result of the work the Model Communication Classroom Committee has done to develop the "Must Do Communication Strategy Protocol" for every classroom serving students with an autism spectrum disorders. The committee members are: Betty Menking, SLP, Carolyn Hall, SLP, Kim Keith, Teresa Clement, and Stefanie Paul – all classroom teachers. This training will complete the communication evidence-based practices for all students when combined with the intensive practices resulting from the VB-MAPP assessment and goals in place in the ASD classrooms. The content of the training will be the evidence-based practices necessary to facilitate communication development in five areas:

a. planning/arranging for

b. social

c. behavior IS communication

d. communication partners (roles)

e. developing visuals and knowing how to implement them

The training structure includes:
Instruction: How Do I Do This?; Videos to Illustrate; and Practice. Fidelity checklists will be utilized in the classrooms to determine practice accountability for training content.


Charlene Wentland, ACE TA, Kelly Barrett, TTAC-ODU, Autism Specialist, Wendy Clayton, teachers Kasey Reed, and Erin Butterfield from Newport News, along with Trish Momtsios from Chesapeake and Jo Robertson from Gloucester will co-present a training sponsored by ODU T/TAC based on the book "Drawing a Blank: Improving Comprehension for Readers of the Autism Spectrum" by Emily Iland. This training will be offered twice in March. The content covers social, communication and developmental issues inherent in a diagnosis of autism spectrum disorder and how these issues operationalize to make reading comprehension a difficult task for students on the autism spectrum.
Social Skills PLCs are moving ahead in Newport News. The secondary team is working to add supports to the PEERS curriculum and to embed I'm Determined and Person Centered Planning into daily activities. The elementary team is working toward establishing social skills groups in classes and to increase the formal peer networks in their buildings through the establishment of Peer Buddy Readers.
Alexandria City Public Schools and ACE: Continuing the Momentum
Alexandria City Public Schools (ACPS) has partnered with ACE as a division in the Cohort 2 Phase of the ACE Embedded Technical Assistance Project. Their application was among the top scorers on the selection rubric. What impressed ACE staff most about this dynamic division was that an Autism Plan had already been in place since 2011. When the ACE-ACPS relationship began last spring, the Autism Team, headed by Dr. Erin Stone, BCBA-D, were revising this comprehensive plan to focus their efforts. The Autism Workgroup in ACPS, which includes parent members, is extremely active and progressive in their desire and advocacy in ensuring students with ASD receive the highest level of quality services. Most of the initiatives on their pre-existing ASD Plan were derived from an exhaustive strategic planning effort by a workgroup made up of school-based staff, administrators, Central Office staff as well as parents. This collaborative process of data collection and task development has resulted in several initial changes and improvements in how programs are evaluated and instruction is delivered throughout this division.
The ACPS parents and autism team recognized that joining forces with ACE would enable them to continue their momentum in accomplishing many of their priority goals. Last May, staff from ACE and ACPS forged ahead with a rigorous data collection process that included staff/parent surveys and a program evaluation tool called the Autism Program Environment Rating Scale (APERS). This initial collection of data yielded valuable information about current strengths in different schools as well as areas of need. These need areas were prioritized and the ACE/ACPS team will continue in the coming weeks to further refine the action steps and collect more baseline data across a variety of programs.
The ACPS/ACE Services Improvement Plan was crafted to address four main areas: Classroom supports using Evidence-Based Practices, Boosting Classroom Content, Process Improvements, and Development or Refinement of Coaching. The specific goals are centered on social and communication skills through utilization of a practical planning tool, development and implementation of an ASD specific IEP protocol, and development of coaches across the division for social/communication efforts. The ACPS and ACE team are excited about these focus areas because they address the urgent needs of the ASD population as the division looks towards making every ACPS student "career and education" ready upon graduation.
Chesapeake Makes Great Strides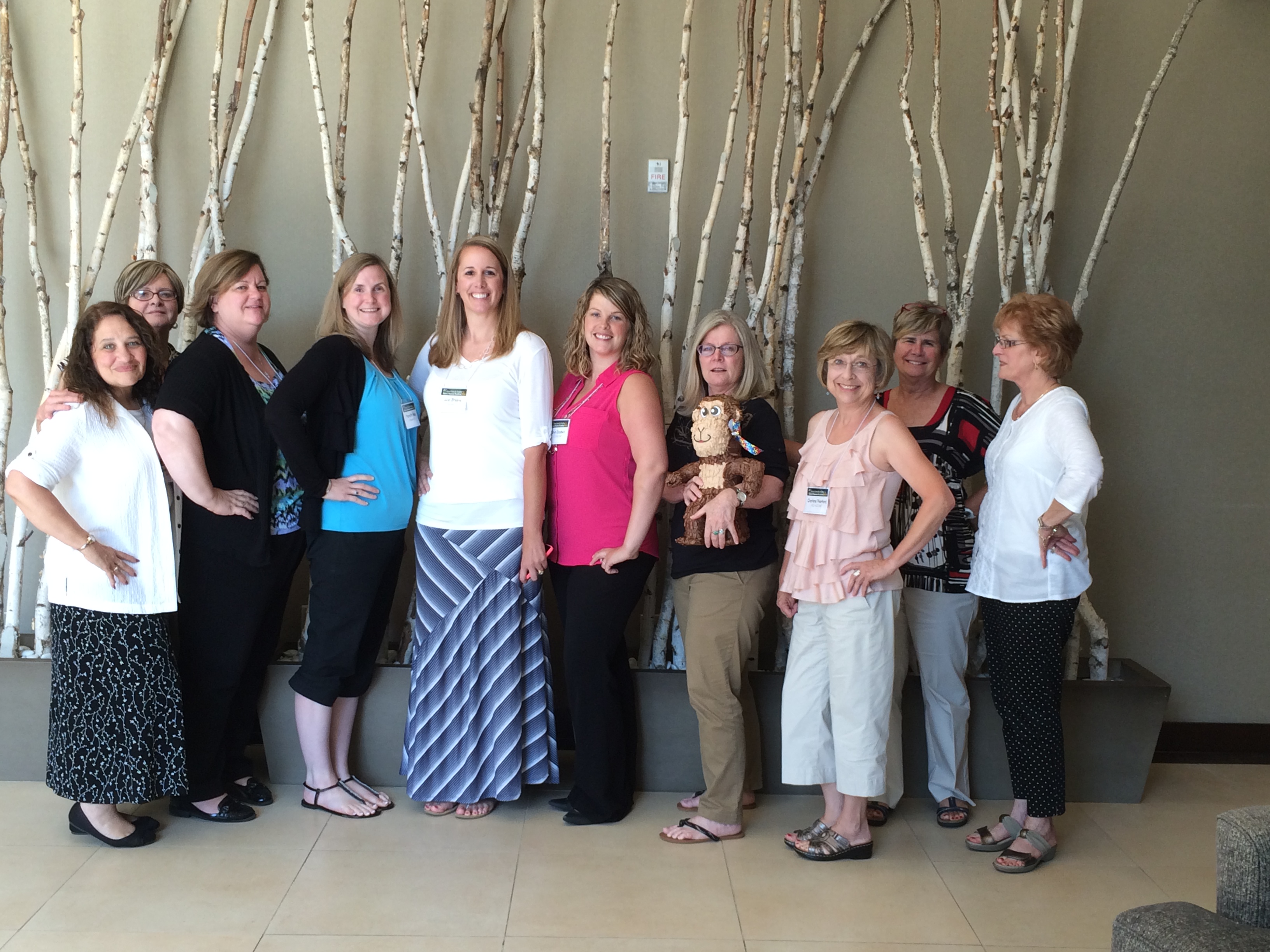 The Chesapeake Autism Service Improvement Team (ASIT) worked hard all summer developing their SIP (Service Improvement Plan) goals and looking deeply at where they are now and where they want to be in 5 to 7 years. As we move into the fall much has been accomplished to lay the groundwork for goal progress. Target classrooms have been identified for intensive assessment, coaching and training initiatives are in place for the 2014-2015 school year. Coaches have been identified and Coaches' training will take place on October 17, 2014. Subcommittees have been formed to serve as research and development teams for each of the 4 goal areas. Finally APERS (Autism Program Environment Rating Scale) assessments are planned for the target classrooms to begin this process. This team enjoys mixing pleasure with work! We have held planning meetings at fun and interesting venues – the Ocean View Fishing Pier, a member's living room with an extensive lunch buffet, and a local library/café.

Chesapeake's team members continue to evaluate their current infrastructures at the ground level, as well as the administrative level to strengthen our work on various initiatives. The team is dedicated to creating sustainable change in their division to support their teachers and increase student outcomes in communication, social skills, and transition.