Trainings Around Virginia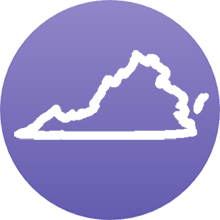 The VCU Autism Center for Excellence has teamed with the Virginia Autism Council to provide the most up to date training activities in Virginia. Click here to view the latest offerings.
Evidence-Based Practices to Teach Students with ASD Online Course
Register now for our upcoming course, beginning October 12. This course is designed to provide educators with skills and knowledge to instruct students with ASD in the educational setting. The course provides an overview of the importance of good instruction, appropriate skill selection, and evidence-based practices.
More information: