Trainings Around Virginia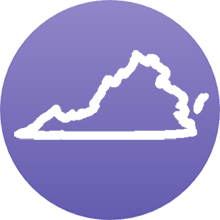 The VCU Autism Center for Excellence has teamed with the Virginia Autism Council to provide the most up to date training activities in Virginia. Click here to view the latest offerings.
Evidence-Based Practices to Teach Students with ASD Online Course
Register now for our upcoming course, beginning October 12. This course is designed to provide educators with skills and knowledge to instruct students with ASD in the educational setting. The course provides an overview of the importance of good instruction, appropriate skill selection, and evidence-based practices.
More information:
Life in the Community Conference and Resource Fair
The 4th Annual Life in the Community Conference and Resource Fair is a free event on November 7, 2015 sponsored by the Autism Society Central VA, the Down Syndrome Association of Greater Richmond, and The Hanover Arc, with host sponsor Reynolds Community College. The conference and resource fair highlight post secondary opportunities in education, housing, employment and recreation for individuals with developmental disabilities.
Our keynote speaker this year will be Dr. Paul Wehman speaking on employment. Additional speakers include Dr. Carol Schall, VCU ACE; Heather Norton, Department of Behavioral Health and Developmental Services; and David Johnson, Esq., VA Microboard Association.
Additional information and registration may be found at https://lifeinthecommunity2015.eventbrite.com
More information: